Natalia Pronina
Natalia Pronina was 30 years old Russian dancer fatally shot twice in the chest by a masked suspect while entering her apartment building near the Akademicheskaya train station.
She was killed after returning home from a choreography session, her death was captured in the Surveillance footage. Natalia was rushed to a nearby hospital but died following emergency surgery.
The killer was wearing a hoodie and glasses. However, the video has not helped investigators track down the shooter, police sources said. The Daily Mail video shows the suspect is then seen fleeing the scene.
According to NYpost, Natalia was reportedly having an affair with a wealthy politician, but the theory being investigated.
Natalia's friend Valeria told to News Publication "She had no enemies, I can say with absolute certainty," and added, "Only one of her admirers could be behind this because of jealousy."
Who was Natalia Pronina?
She is the Dancer and formed her own dance team to perform at clubs and parties, including stripteases.
On Instagram, she boasts 5.8k followers and her bio reads "Dancer, choreographer, and Team leader."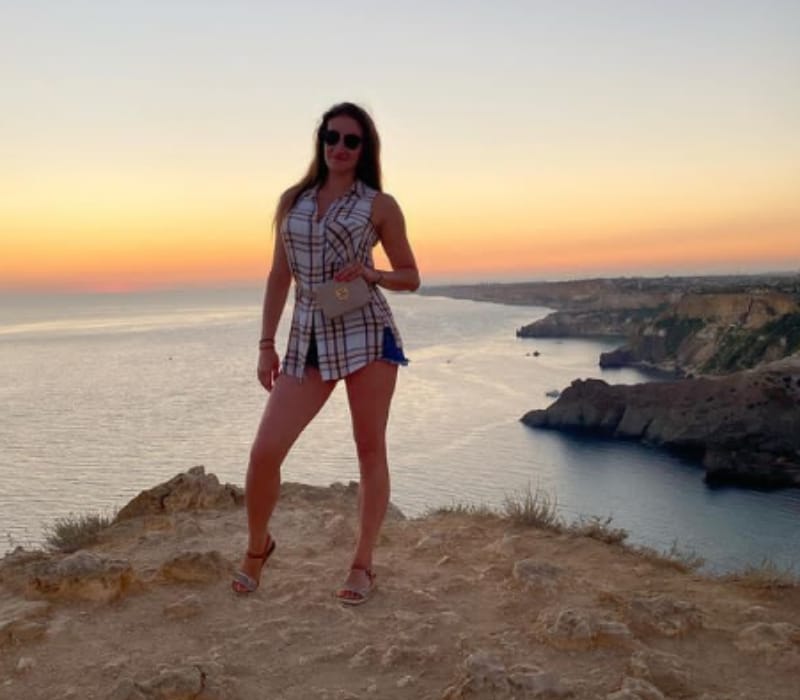 Her last Instagram post was on December 22, 2020, where she uploaded a video and captioned "Winter outside the city is special! Great weekend!. Happiness is when there is someone to wish good morning, good night … and just know that they are waiting for you and you have much to hurry."
She started her dancing career at the age of 6, Natalia learned ballroom dancing and choreography. Talking about her education she studied in the best dance clubs in Moscow (CSKA, Prometheus, Latin Quarter, Russian Club).
In her career, she participated in various international tournaments, such as RUSSIAN OPEN, BLACK POOL, International Dance Festival of England, and many others. Furthermore, she was a member and soloist of the Exotic-mix group (strip-dance show).
Natalia worked as a leader, choreographer, and participant of the X-series dance Ladies project. Also, participated in the show programs "Date with a Star" (Friday TV channel), Open Kitchen, Comedy Club, "Live Sound" (Channel One).
Besides this, Natalia won 1st place at Rating Tournament, Cup "Season Opening," Cup of the Prefect of the North-Eastern Administrative District of Moscow "Russian Stars," and the Interregional Championship of Russia in sports ballroom dancing.
On her website, she writes "The most important thing is to have the desire and hard work, ALWAYS GO FORWARD AND DO NOT give up, no matter how difficult or easy it is. I love my job and I believe that I am a HAPPY PERSON, because I can share and teach wonderful things to everyone who wants it."
Natalia describes herself as a "Leading teacher in Strip/plastic, Go-Go dance, Latino Solo / Latino Mix, sports ballroom dancing, stretching, and modern dance."
Boyfriend
She was in a relationship with her Boyfriend, Alexander Kravchenko, 33. The Sun reported that Alexander denied any involvement in the murder of his girlfriend.
(Image Source: Natalia Pronina Instagram)